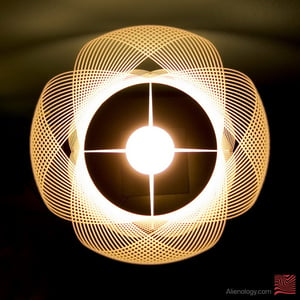 $

360.00
This is 3D printed lamp made "on demand"
Whole 3d printed light shade is created in one piece. The lamp is available for purchase now via Shapeways, and it takes about 2 – 3 weeks from order for it to arrive to you.
This is true "manufacturing on demand" piece. It is available now but it must be purchased thru 3D printing service.
To see more info and to order go to Shapeways.